Hiya. Well, this morning was not so good. I woke up feeling super unhappy. (Sad face!)
Luckily, I am quite good these days at looking on the bright side of life and trying not to dwell on the less silver side.
So here are a few things to be thankful for:
1) I can eat stilton again. (Although now I'm allowed it, I'm not that bothered. Typical.)
2) It's my birthday next month and my lovely boyfriend has promised to order me this: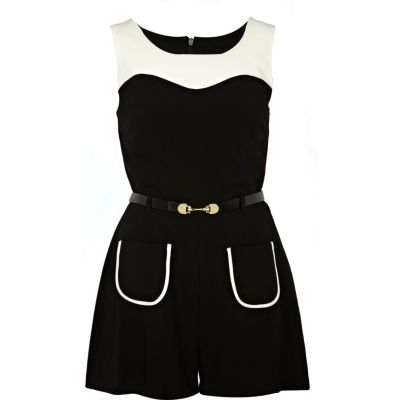 Playsuit £40 from River Island
3) I could go on a rollercoaster if I wanted to.
4) I don't need to save my money for a while so I can now buy clothes again. And get my hair cut.
5) I don't have to go around the shops thinking "will that stretch?"
6) I now know that I get pregnant quite easily.
7) I could go on holiday next month if I wanted without worrying about feeling sick on the train/tube/flight etc
8) We don't have to worry about trying to sell the house by next May.
9) I could go running again. If it wasn't so cold...
I can't think of a number 10......I'm also thankful for all the lovely support I have had from friends and family and work :)
Another thing I spotted today was this amazing necklace on the Swarovski website...
Passenger Angel Cat Pendant £82
It's a little cat with wings! Hard to tell from this picture but trust me that it's super cute.
So there you go. Oh, and I have another follower! I thought I would be stuck on 20 forever.....
Hello!