I have a new (ish) girl crush. Millie Mackintosh from "Made In Chelsea" is definitely the most stylish girl on the programme!
I'm not a fan of the other girls....Caggie has a stupid name, Binky has a stupid name....Rosie has totally flat hair and is obviously going to turn out to be the one that Hugo cheated on Millie with!
So that leaves the lovely Millie! Let's check out her fashion..

Millie Mackintosh in nudes
Hugo always looks so scruffy next to her!
This was by far my favourite outfit but unfortunately I can't find a full length picture!
The group went shooting and the girls rocked the English Heritage look to perfection!
Blue carpet style. Not long til she makes it to the red carpet!
The perfect winter outfit
This girl knows how to rock a hat!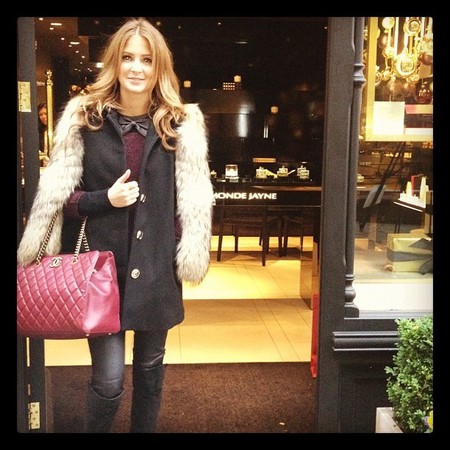 Retro cute with a Chanel bag
So jealous of her tassle Mulberry bag!
And sadly, that is about all the pics I could find on google :(
I'm definitely aspiring to her long, shiny hair......