Hello! I was going to write a post about Garnier Olia hair dye but after writing a few lines, I thought it was a little boring. And if I find it boring to write then you will probably find it boring to read! The hair dye was pretty good. That's all you really need to know.
So instead, I thought I'd tell you about all the things I love when winter comes around....
1) Starbucks seasonal flavoured lattes
Although this year I am a little disappointed by the flavours! I
adored
the toffee nut latte that they did for a few years. So far this year I have tried the salted caramel mocha which was not good. Really sickly and a bit bitter. I'm holding out my hopes that the pumpkin spice flavour is better. (And they've ditched my favourite skinny peach and raspberry muffin. Sort it out.)
2) Wearing scarves, hats and gloves
I have
sooo
many scarves that I can't realistically justify another one this year! But that doesn't stop my drooling over faux fur snoods. If I wasn't in my thirties, I would also get a hat with fluffy pom pom ears.....cute.
3) Roasting chestnuts
Mmmm. Nuff said.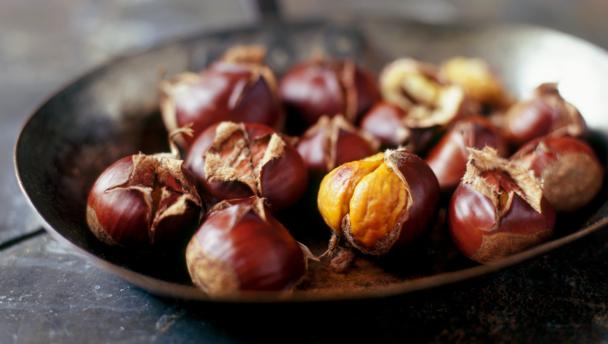 4) Curling up in a warm bed when it's raining outside
Preferably with a good book in my hands or Instagram and Pinterest on my phone!
(Image co Flipside Finds blog)
5) Buying a new winter coat
If I wasn't banned form buying yet more coats, I would buy myself a military style coat with medals attached and embossed gold buttons (and I'd bid for military badges on ebay to attach to it.) A girl can dream.
Kate Middleton in Mc Queen!
What makes winter happen for you?