As I have nothing of interest to say or show you this evening, I thought long and hard about the sort of post I would want to look at and came up with an Etsy round up.
I'm a big crafter at heart so what could be better than a website run by crafty people? Surely everyone knows what Etsy is and I don't need to explain? You can find the home page
"here."
First up is this cute but random stamp set. Everybody loves cats (if you don't, what's wrong with you?) and everyone needs a stamp set in their stationary stash.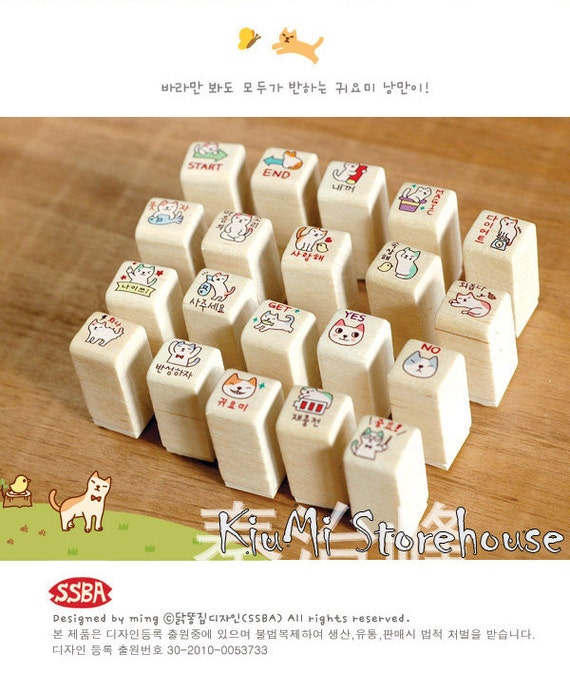 It costs £6.15 and you can buy it
here
I don't know what those little symbols mean. It might be swear words. I accept no responsibility for accidentally advertising inappropriate products! I particularly like the one that says "no."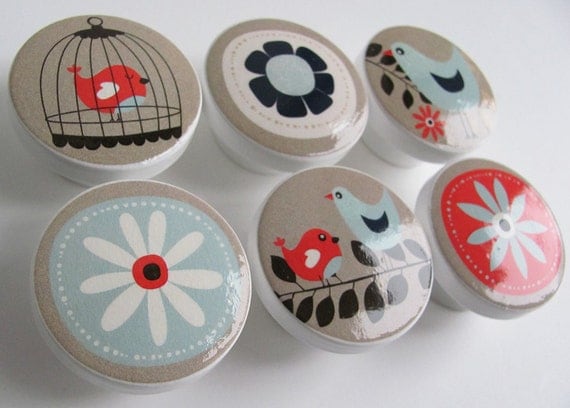 I've been thinking about the changing the knobs on my chest of drawers and these seem the perfect size. Better still, it's only £12.42 for the set of six. Find them
here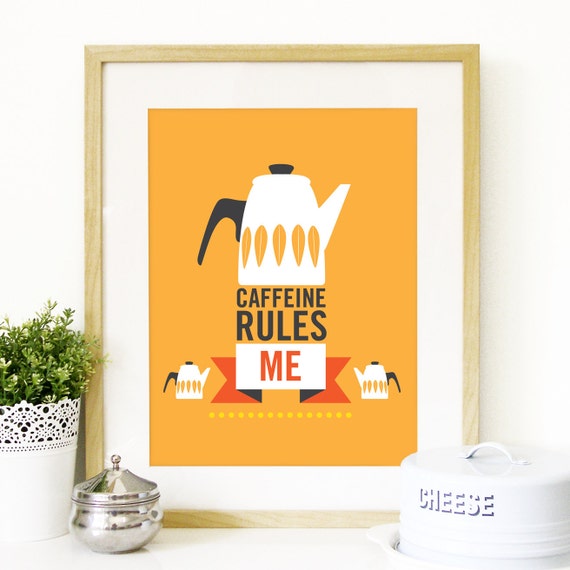 This Cathrineholm print would look great in my lounge. It's no secret that I love a bit of mid century modern in my life! It's £14.64 and you can buy it
here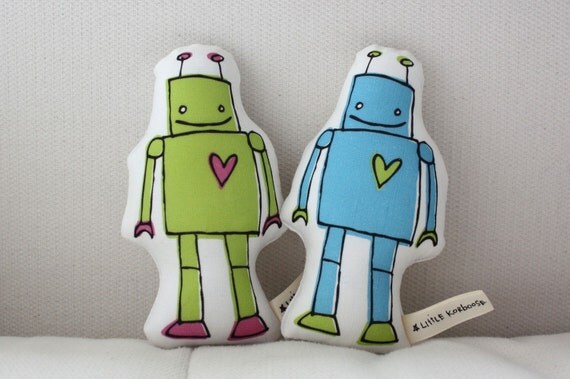 Robots are awesome. If I have a boy as a child, his whole room is going to be filled with robots!
These robot dolls are only £6.37 each and you can get them
here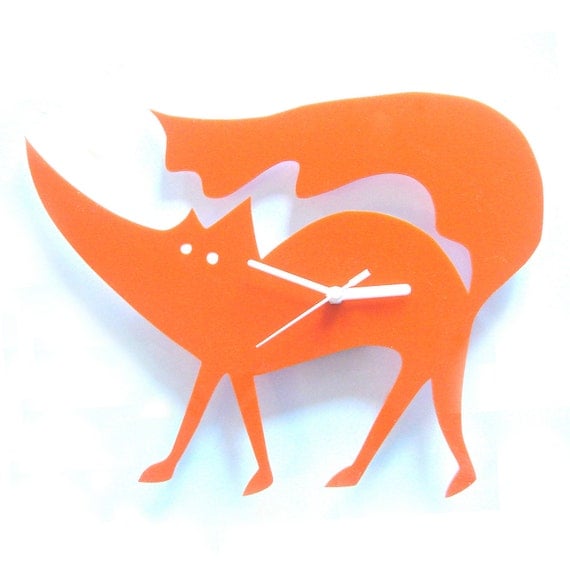 There are so many awesome clocks on Etsy but this one particularly took my fancy. This fox is called Matthew. Of course. He is £29.50 and available
here
And finally................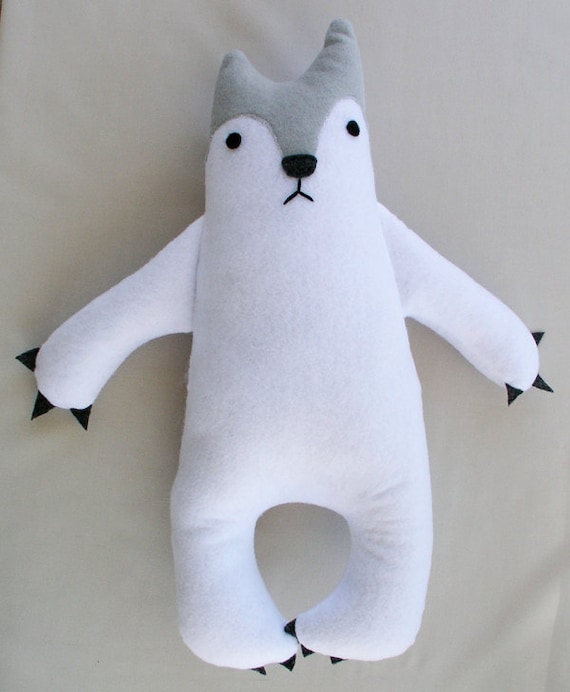 I'm pretty sure this polar bear is what's missing from my life and the only thing keeping me from being truly happy. He/she is £15.92 and you can get one to complete your life
here
Happy shopping my little monkeys.